Mother's Day is approaching, and we understand how difficult it may be to locate the best gift to express your love, care, and appreciation for mom.
We can all agree that no one compares to a mother, and no affection compares to a mother's love. So it's only logical that you'd want to shower this great woman in your life with a present that's just as precious.
For various people, a piece of jewelry might have different meanings. It may be simply another accessory for some, but it is a part of their identity for others.
Beautiful jewelry is what we've got for you in two words! It's the ideal way to make her feel special on Mother's Day, and she wears it every day afterward.
EMega Mart India has an extensive range of necklaces and earrings which is ideal for any Mother's Day gift. She prefers trendy, vintage, or traditional items, from such a vast collection of gorgeous, high-end pieces.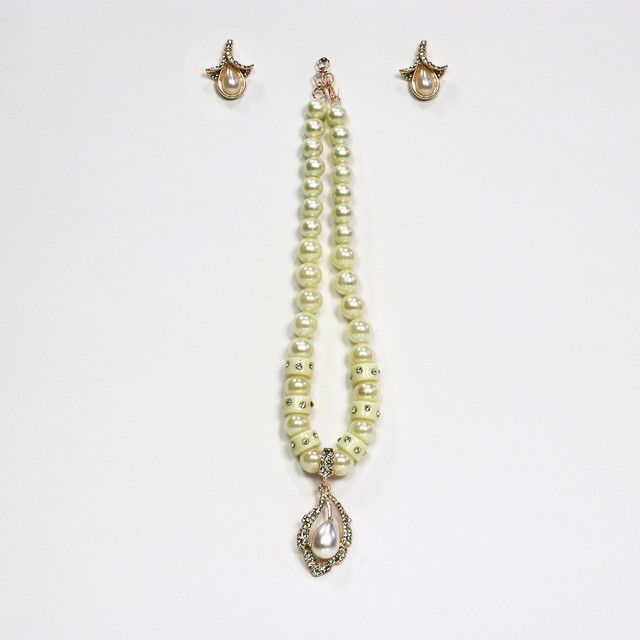 Artificial Stones & Beads Necklace Set
If wondering what to gift her this Mother's Day? These Artificial Stones & Beads Necklace Set will do the trick. This necklace is handcrafted with beautiful patterns with stonework, delicate carving, and accompanied with matching studs. Elegant and stylish, it's sure to leave her with a big smile.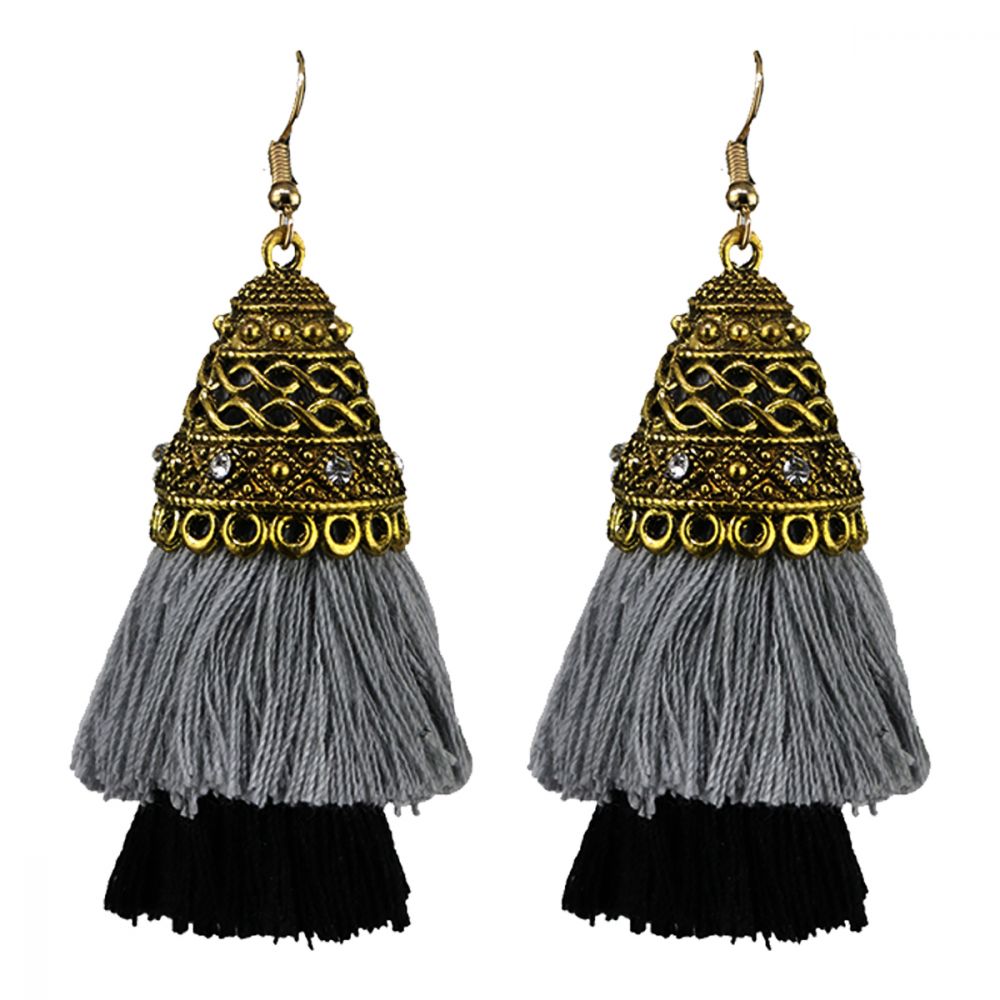 Beautiful Antique Thread Hanging Earrings
This thread earring will look great with any outfit, whether it's western or traditional. Thanks to two dangling Black & Grey thread layers, the earrings appear fluffy and light in weight. The fashionable earrings include unique designs that make stunning while also bringing a touch of refinement and radiance to personality.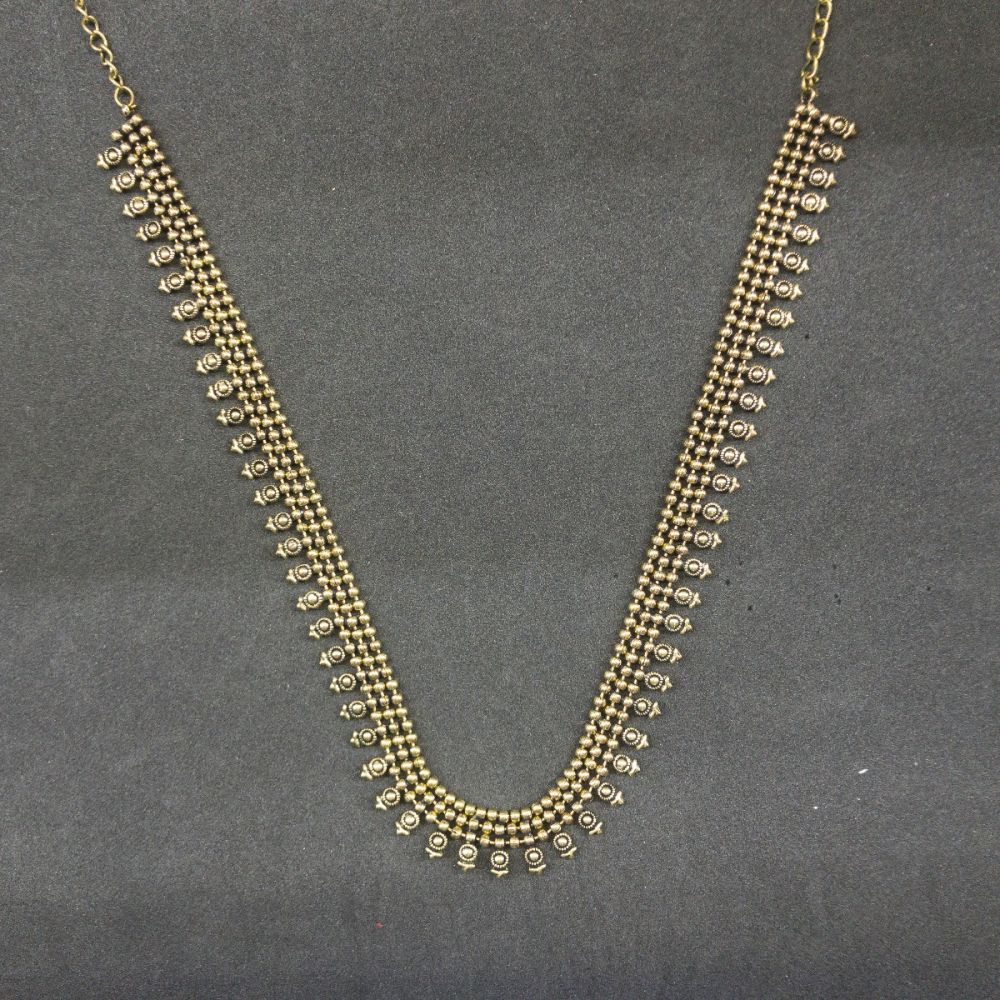 Antique Oxidized Gold-Plated Necklace
Bring style to a whole new level with this Antique Oxidized Gold-Plated Necklace. When celebrating a special Occasion: - Mothers Day, this piece adds that extra something that makes the mother feel unique and look best. This jewelry set is crafted in gold plated Oxidized necklace. This necklace will go with a saree or a salwar suit to enhance the look. This necklace is a great option and perfect for Mother's Day.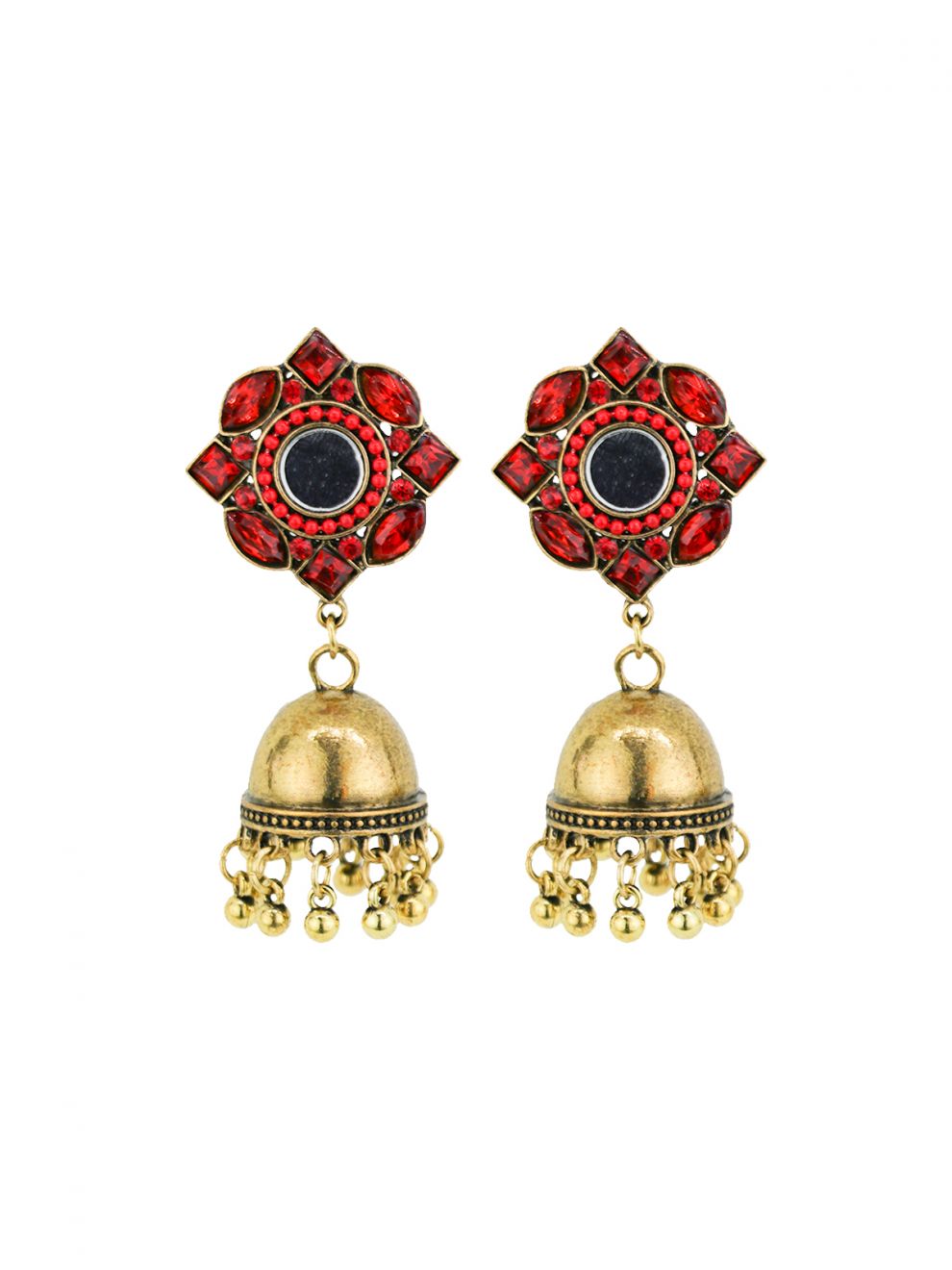 Ethnic Gold Plated Jhumkha Earrings
Kundan earring with red diamonds and jhumkhas with hanging golden beads complete the look of traditional royal jewelry. This Jhumkha earring will go with any traditional outfit. The most up-to-date designer party wear earrings to complete a traditional outfit. Jhumkha earrings are the ideal gift for this Mother's Day, as it is made of skin-friendly materials and has a long lifespan.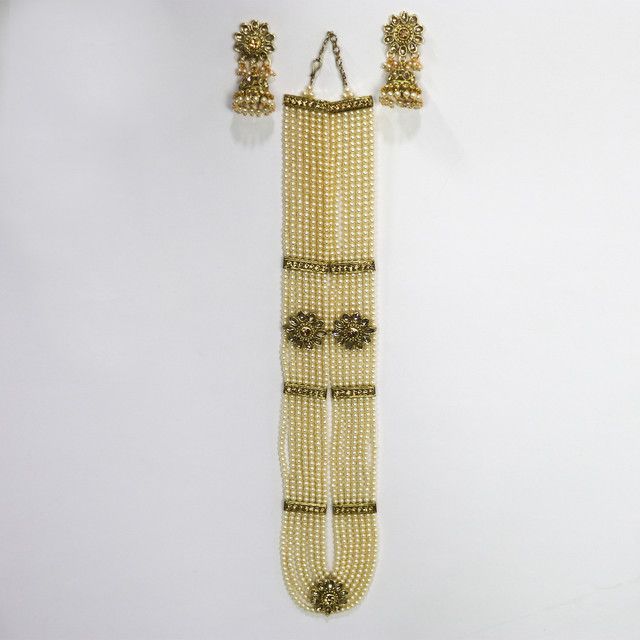 Pearl Necklace Set With Jhumka Matching Earrings
Give the gift of these high-quality Pearl necklaces with earrings to look contemporary and trendy. This necklace is handmade and features gorgeous stonework, intricate carving, and glossy effect, which will instantly add a splash to the look and are ideal as a Mother's Day present.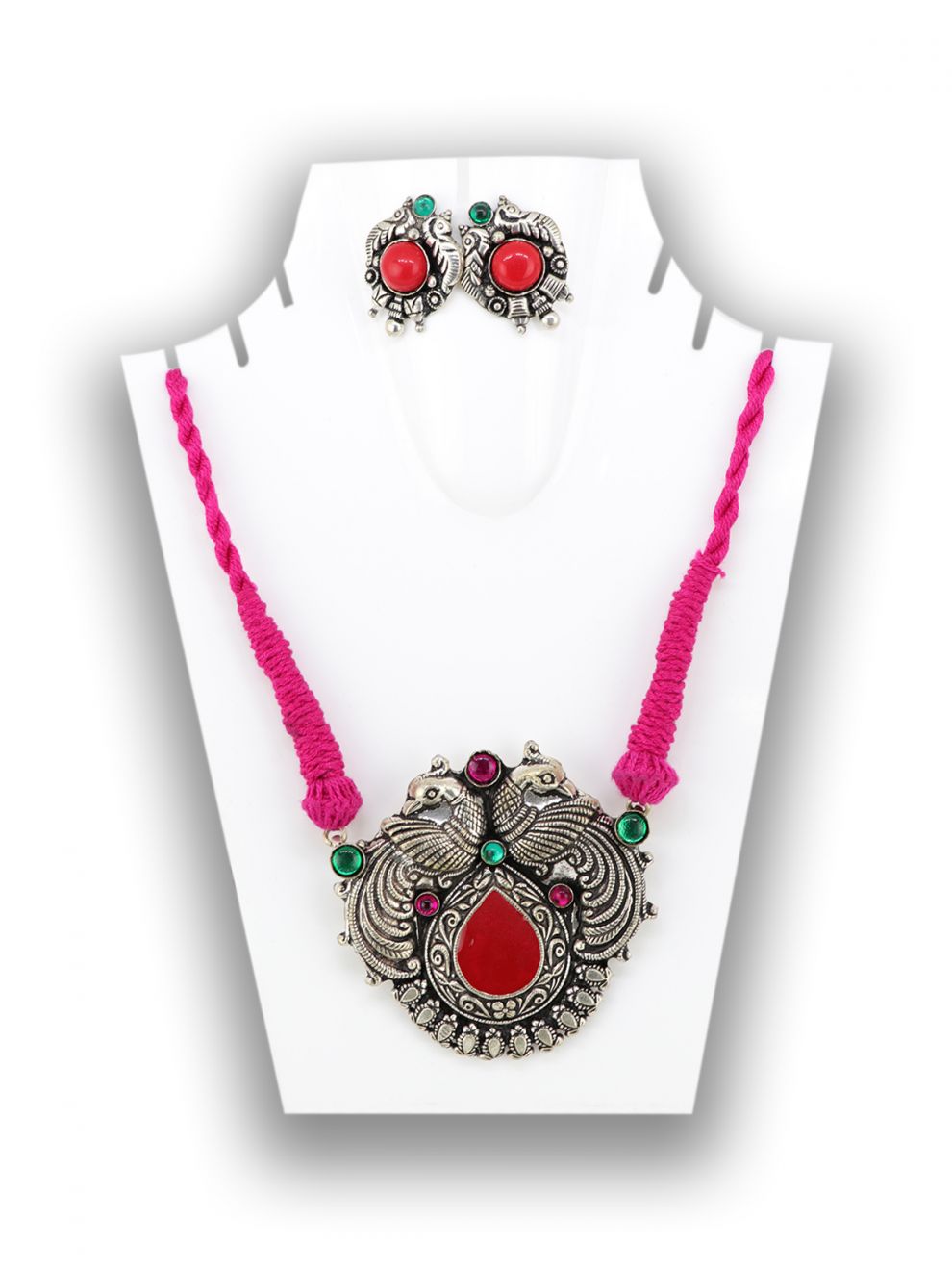 Antique Oxidised Silver Plated Jewelry Set With Pink Thread
Stunning heavy look ethnic german silver necklace in silver color with adjustable pink Dori gives a hint of raw ethnic beauty. Representing a classic fusion of exquisite craftsmanship and feminine elegance set will be a treasured inclusion in every mother's jewelry collection.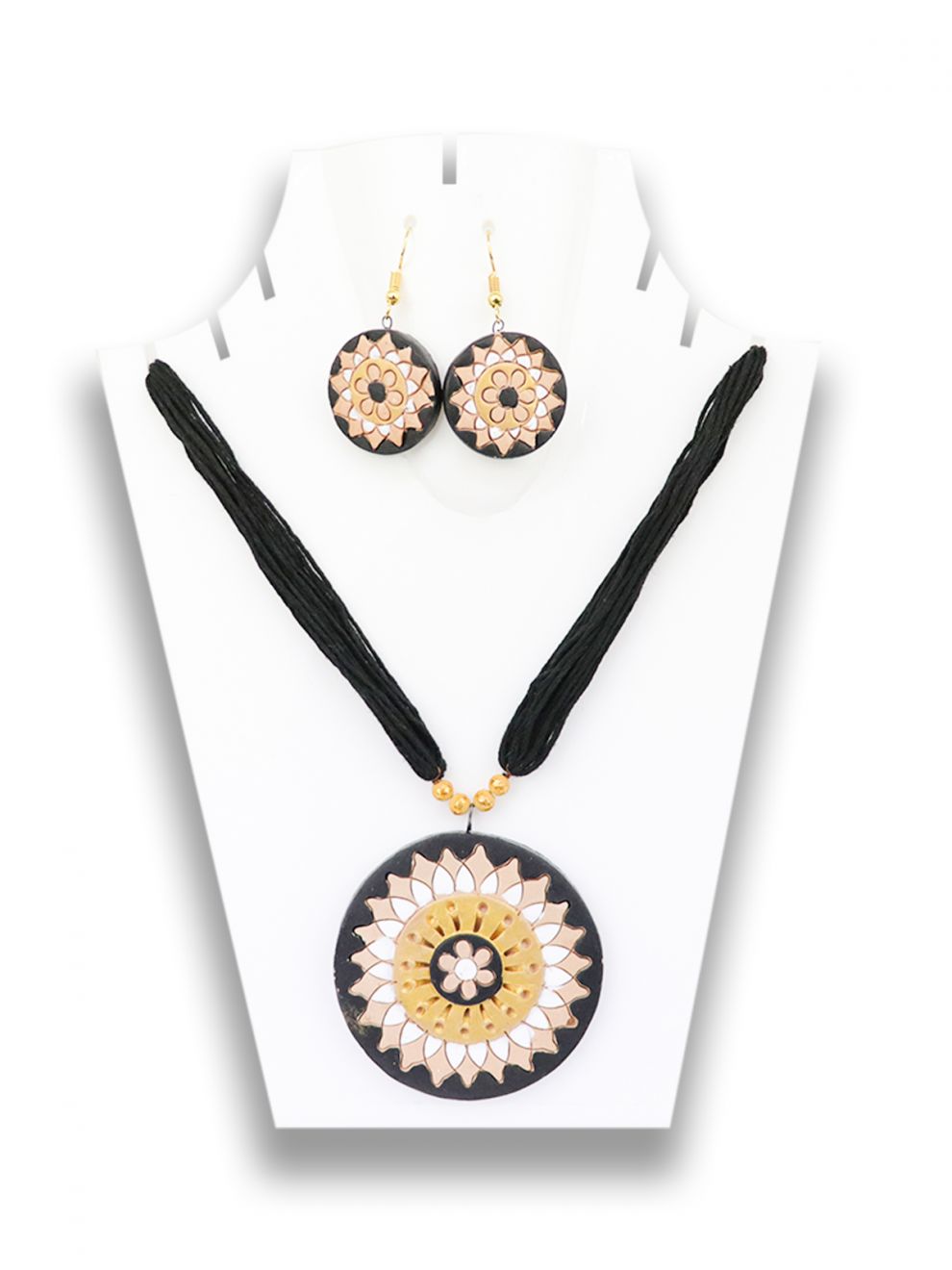 Trendy Handcrafted Necklace Set
These black terracotta sets are entirely handmade, with proper finishing. High in quality with bright colors, it goes well with ethnic and Western wear. Trendy & Glossy Unique Design Pattern Jewelry Set made with Wood. Perfect gift for Mother's traditional Indian Jewelry collection.
Summary:
We've compiled a list of a few of favorites that, if given to you, will make you the best child on the planet! We can't discover a woman who doesn't like jewelry, even if we search through a microscope! So, if you don't know what to get for your mother on Mother's Day, we've got you covered.
Happy Mother's Day